This post is also available in:

Burmese
An old shoes decorated by the buttons, badges and stars of the dead military soldiers was sold for USD 18500 and becomes the 22nd most expensive shoes in the world.
In Feb 1 2021, Myanmar military dethroned the elected government and thousands of Myanmar people are against the coup. Since Sep 7 2021, the shadow government, NUG, declared the defensive war against the military junta by organizing the People Defense Forces also known as PDFs.
The shadow government, NUG, finding the funds in different ways such as selling treasury bonds. Myanmar people are also supporting their own money to local PDFs.
Recently, the photo of the shoe decorated by the Epaulette, buttons and stars from the dead soldiers was widely spread in social medias. Pencilo, the pro-democracy activist, calls for the auction for the shoes to raise the funds for the local PDFs.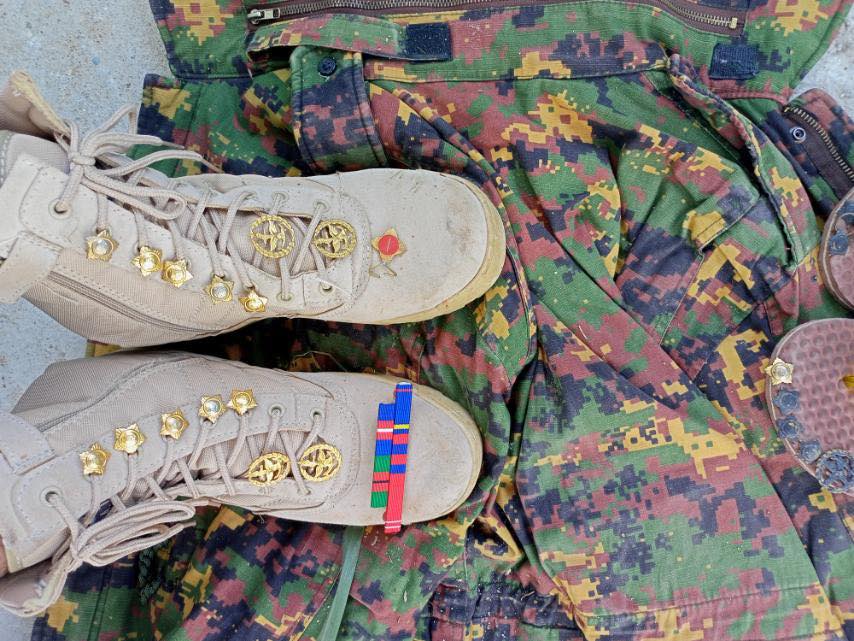 The auction started at 7:45 PM (Myanmar Time) in March 21 with the floor price of USD 500 and set to close at 10 PM (local time) the next day. Within one hour, the price jumped to USD 5500.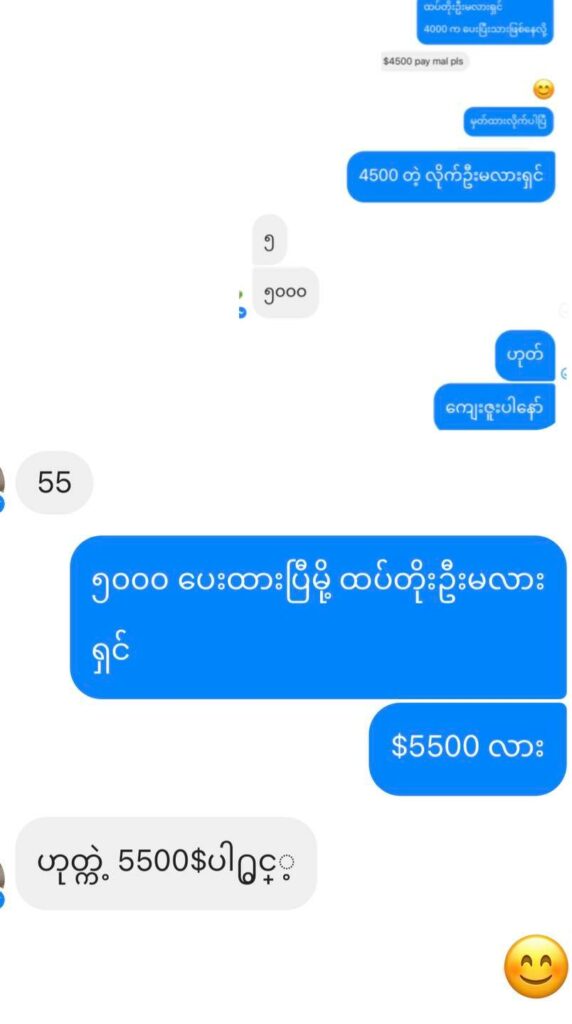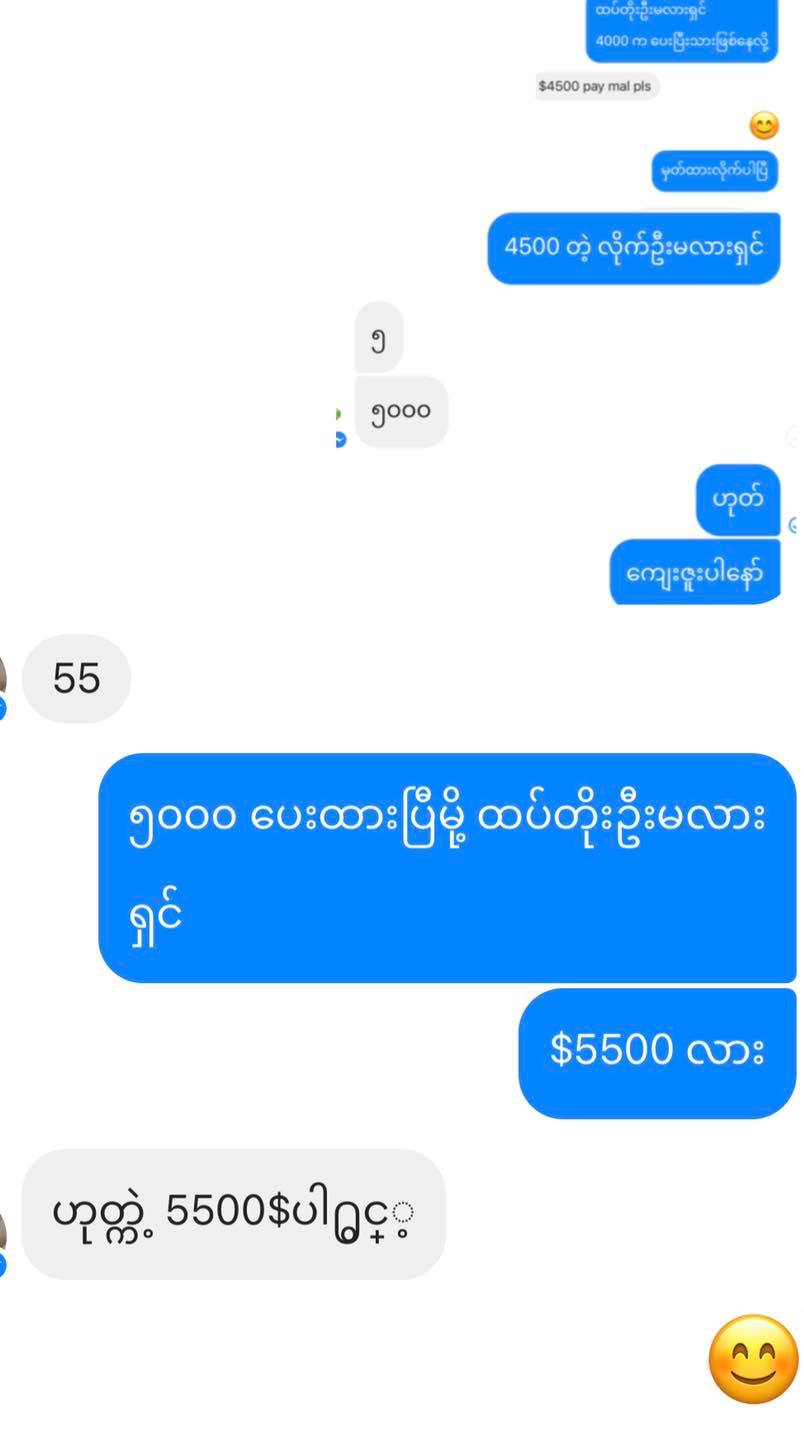 The price opened with USD 6000 in March 22 and raised to USD 10000 immediately. One person stopped following the bids and donated USD 6000.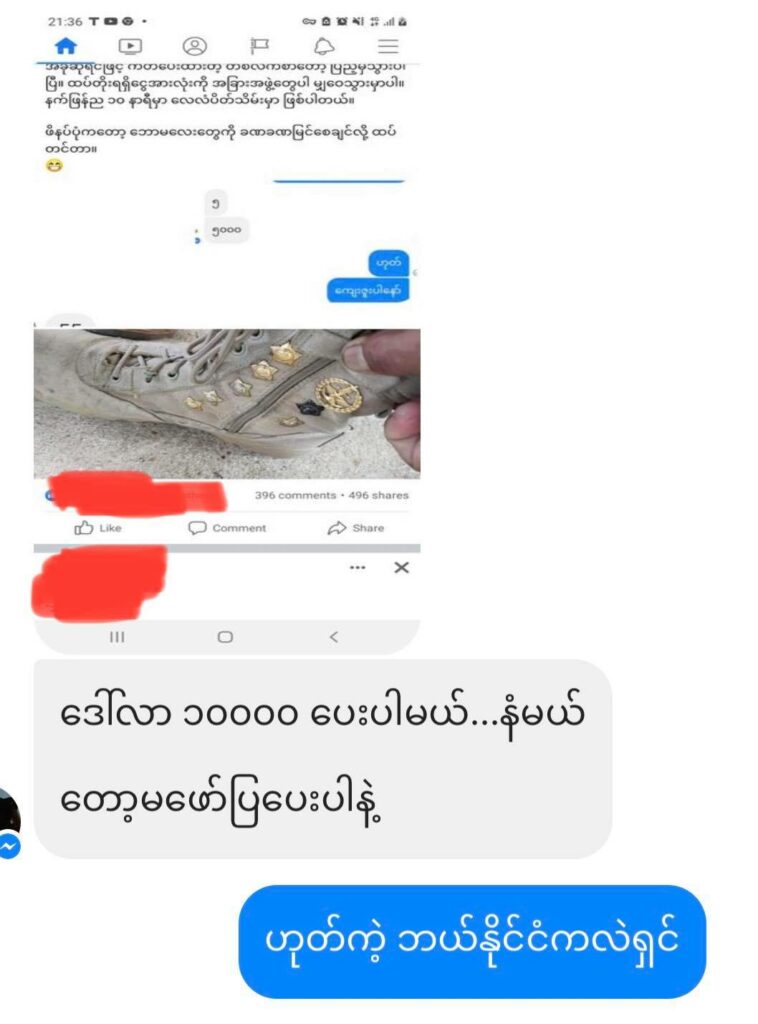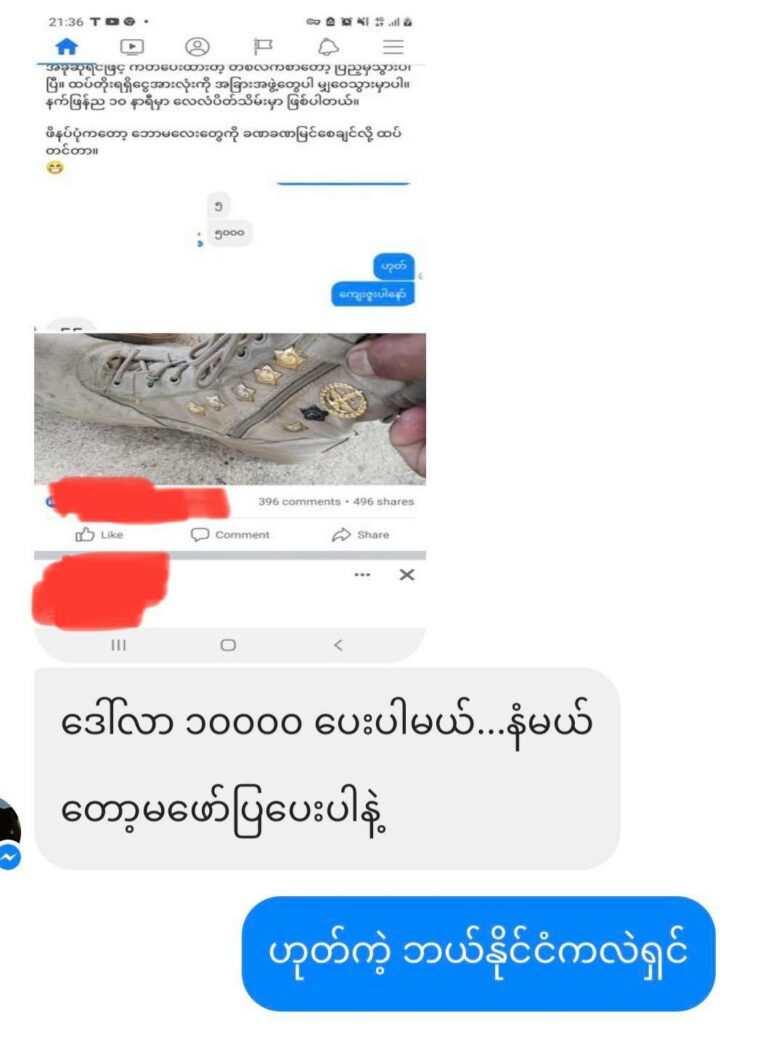 The auction was closed with USD 18500 and becomes the 22nd most expensive shoes in the world.
According to Beautiful Life, the most expensive shoe in the world is MOON STAR SHOES BY ANTONIO VIETRI which is worth USD 19.9 million. The previous 22nd most expensive shoes is LOUIS VITTO MANHATTAN RICHELIEU MEN'S SHOES which is worth USD 10,000.
In Oct 2021, Myanmar's ukulele was also sold with USD 26,000 for the revolution funding and became world most expensive ukulele.