This post is also available in:

Burmese
Myanmar's shadow government NUG announced the country's first digital currency, DMMK on Sunday.
DMMK (Digital Myanmar Kyat) will be based on the blockchain technology and is backed with a trusted strong fiat currency. But there is no information which fiat currency backed the DMMK. DMMK 1 kyat will be equal to MMK 1 kyat.
READ: Myanmar's National Unity Government to sell its treasury bonds with USDT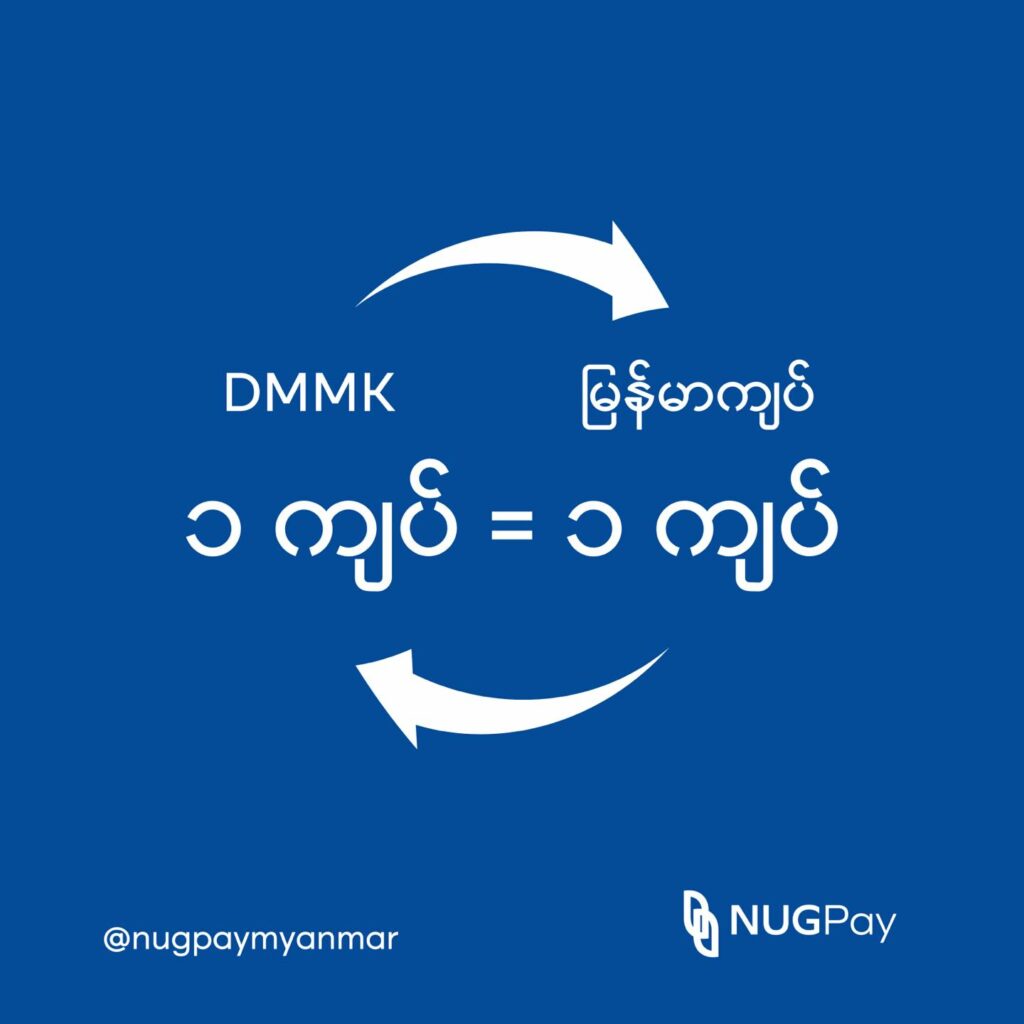 DMMK will be served as the country Central Bank Digital Currency (CBDC) and it can be used in NUGPay mobile wallet. As DMMK is an official digital currency, people can use both MMK and DMMK. DMMK will also fulfill the daily financial needs of Myanmar people such as in retail payments.
NUG said that Myanmar people can make secure payments and sophisticated financial payments at lower costs by issuing DMMK.
The DMMK currency, which is managed by the NUG government, is independent, easy access, based on the innovation and security, as well as privacy and security. These principles are implemented by studying the current financial crisis, privacy policy, technological cost and economic conditions.
NUGPay Mobile wallet app in which DMMK can be used will be available in Google Playstore and Apple App Store in coming days.