Donald Trump's new social media platform, Truth Social, has been launched in the Apple App Store (US Region only), with many right-wing figures already sharing their accounts.
It was previously announced that the launch date was Monday, February 21, to coincide with President's Day, although a full launch may not take place before March.
Early Monday morning, several prominent celebrities on Twitter shared their Truth Social accounts, and several others who didn't pre-order the app appear to have joined the app.
Among those who have already shared their accounts are Republican North Carolina congressman Madison Cawthorn, Trump-endorsed Arizona gubernatorial GOP candidate hopeful Kari Lake, far-right Arizona Senator Wendy Rogers, Georgia representative Marjorie Taylor Greene and Ryan Fournier, founder of Students for Trump.
However, the launch did not go smoothly. Many people stand in the a long queue of creating an account. Some have reported seeing error messages when setting up their profiles.
Of course, the leading GOP figure who has set up an account with Truth Social is Trump himself. The eldest son of former President Donald Trump Jr, previously shared a screenshot on Twitter with his father's first post on Truth Social before it launched on the App Store.
"Get ready! Your favorite President will see you soon!"

the post from Trump read.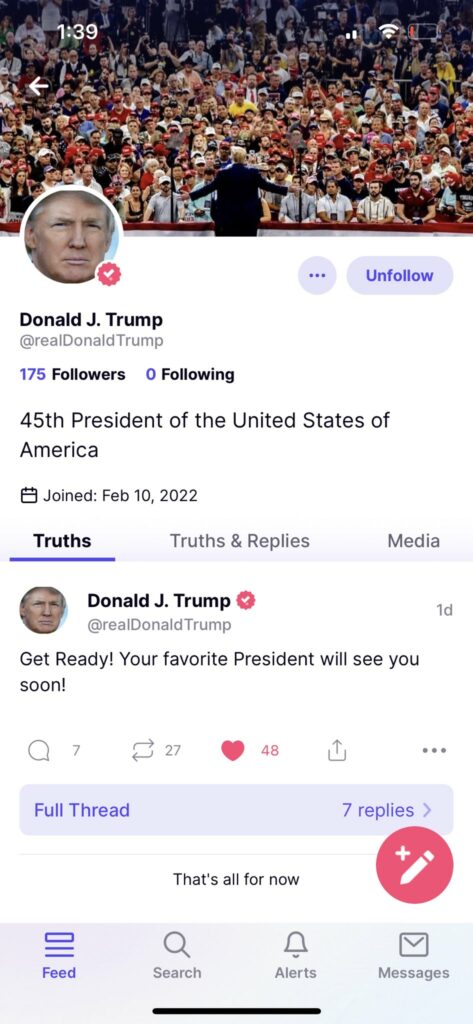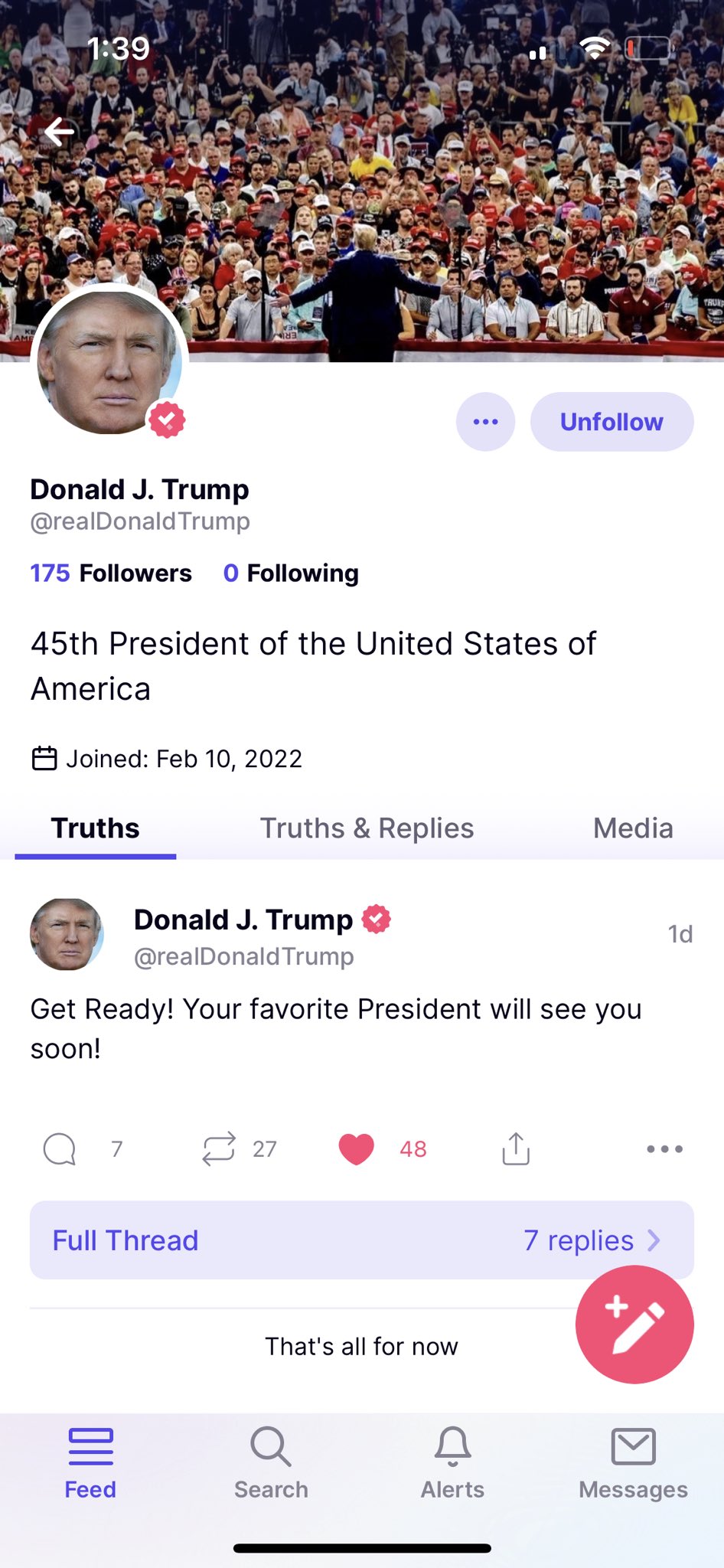 The screenshots are showing that its user interface is almost identical to Twitter.
Trump described Truth Social as an alternative to Facebook, Twitter and YouTube, all of which banned him after his supporters attacked the US Capitol on January 6, 2021.
He is currently under the shadow of multiple investigations and lawsuits, including over his tax filings and his efforts to cling to power after losing the 2020 election.